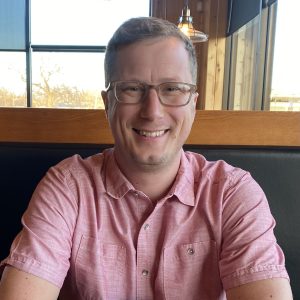 David is a Lead Engineer at WebDevStudios. He has a rich history in web development, design and software testing.
David got his start in development through leading a software testing team focused on User Acceptance. He moved into web development while on a Quality Assurance team while serving the tourism and travel industry. The first client website he pushed code updates to was the South Dakota tourism website. David graduated from UMKC with a degree in Studio Arts, focusing on design and digital multimedia.
He spends his spare time working on home projects with his wife, sketching, journaling, walking his dogs, biking and running. He loves to camp with friends and family, often times in Southern Missouri or South Dakota. He also has an affinity for cleaning up old technological relics, like typewriters and computers from the 80s.